What are Meli Wraps?
Meli Wraps Beeswax Wraps are a reusable alternative to plastic wrap, container lids, and plastic sandwich bags. Meli Wraps was founded to keep single use plastic out of our oceans, and so far we've helped keep over a million pounds of plastic out of the oceans. And we're just getting started.
Made with:
🐝 100% GOTS Certified Organic Cotton
🐝 Hawaiian Beeswax
🐝 Natural tree extracts
Lasts 150+ Washes!
Longest-lasting beeswax wraps. Seriously! We've tested. Average life of 1-2 years with typical use.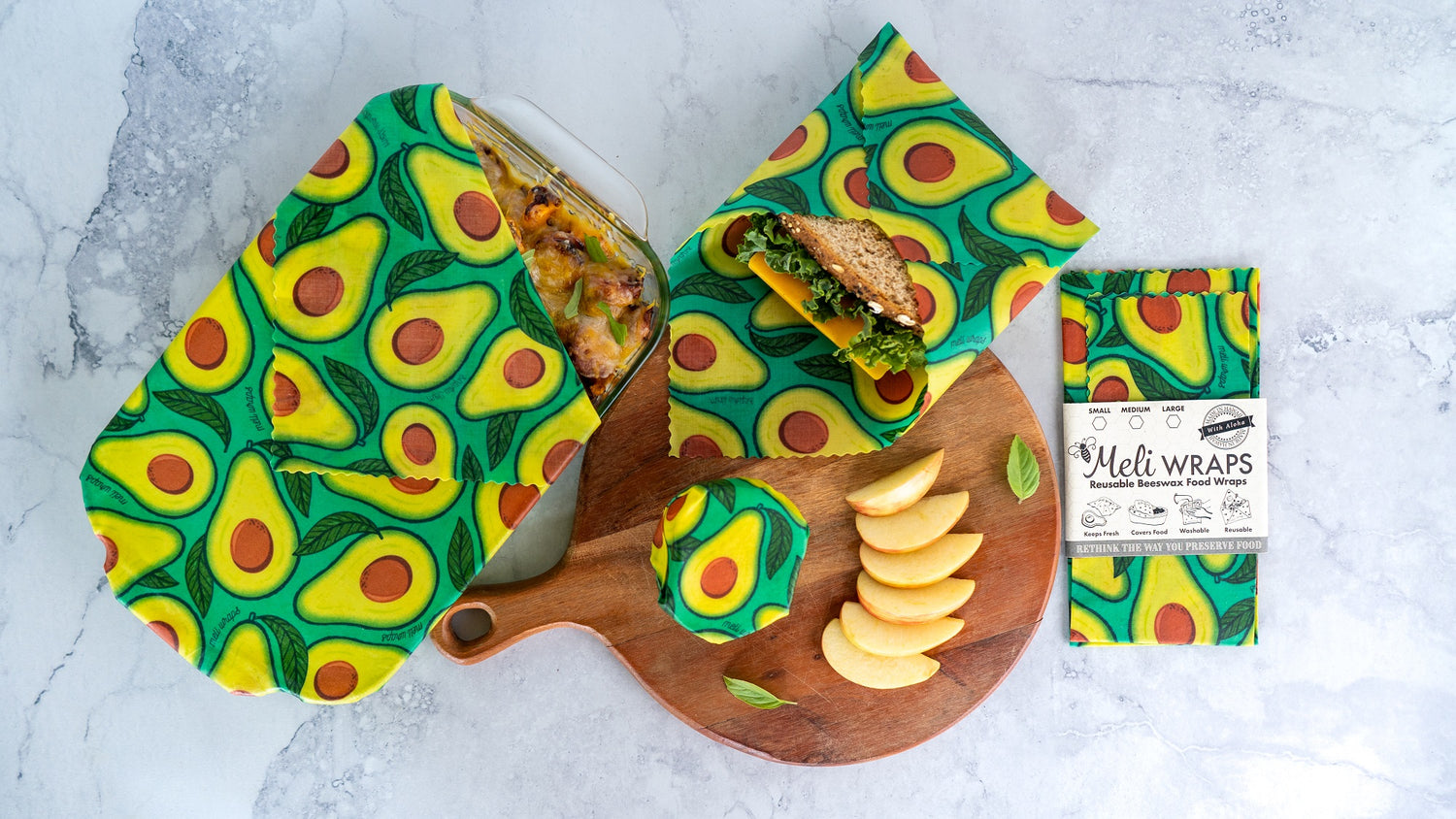 30 Day Money Back Guarantee
Give Meli Wraps a try! Our money-back guarantee says if not satisfied just contact us for a return within 30 days, and we'll return your money - no questions asked!
(you're gonna love them)
Sticky & strong. Folds into an envelope. No strings needed.
Try that with other beeswax wraps. We dare you.
Love, love it!!
The Papaya print is so bright and beautiful! The bulk roll is perfect for a large pan or things that need large coverage. Extra sticky too.
Papaya's for Life
Love this print and shared it with family. Will order again!
Love all your products! Great
Love all your products! Great quality.
Beautiful, Reusable Wrap
This pretty wrap can be cut to size and reused time and time again to reduce waste with single use products like Saran Wrap. I love the print and it comes with a large roll of wrap!