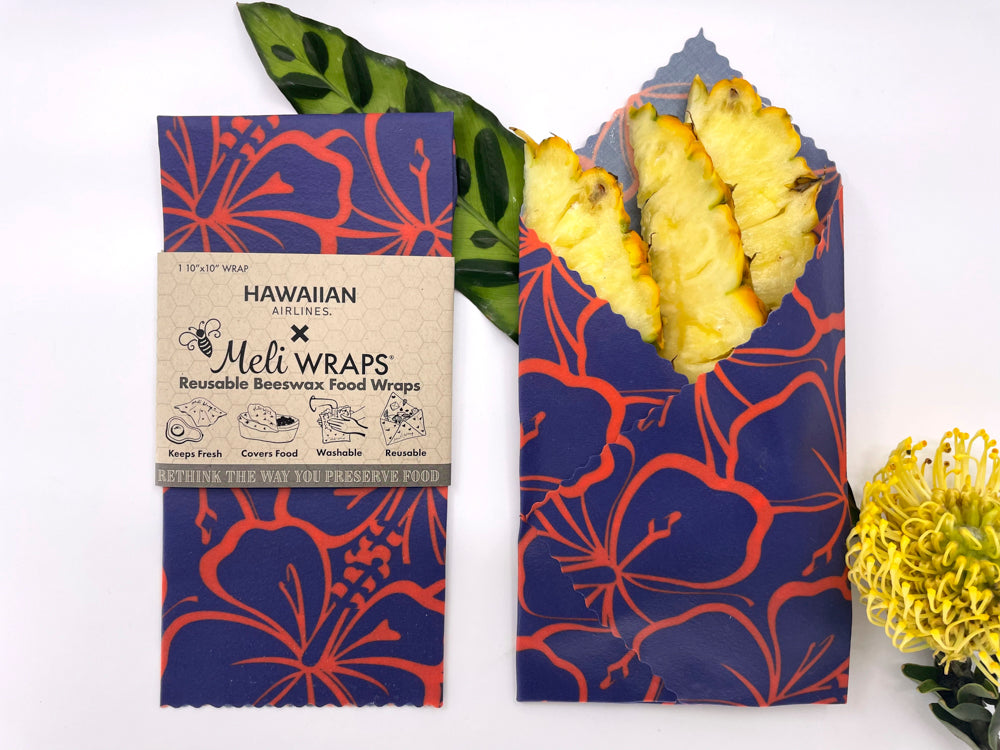 Have you ever wanted to create your own custom Meli Wraps?
Meli Wraps offers custom printed beeswax wraps and packaging. We love collaborations! We have worked with Hawaiian Airlines, Foodland, Subaru, The Fairmont and several other companies on collaborations and custom prints and packaging.
Our custom print option is perfect for selling exclusively at your store or website; or creating something unique as a corporate gift or special occasion. We also welcome collaborations! Please fill out the form below to get started! We can't wait to see your creativity and help you to inspire others to bee sustainable!
Let's Get Started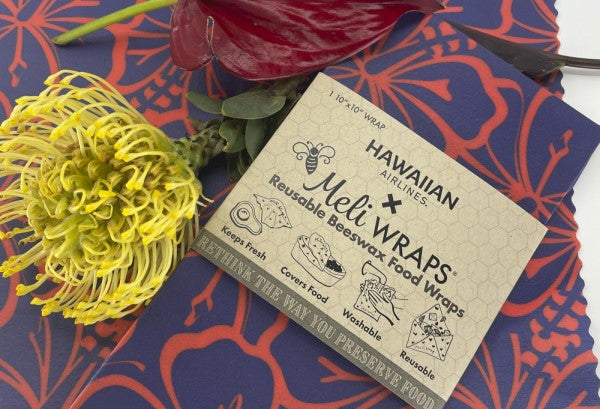 Lead Time & Payments
2-3 weeks for custom label or envelope packaging using Meli Wraps prints
3-4 month turn around on fully-custom prints
50% due upon design approval