What are Meli Wraps?
Meli Wraps Beeswax Wraps are a reusable alternative to plastic wrap, container lids, and plastic sandwich bags. Meli Wraps was founded to keep single use plastic out of our oceans, and so far we've helped keep over a million pounds of plastic out of the oceans. And we're just getting started.
Made with:
🐝 100% GOTS Certified Organic Cotton
🐝 Hawaiian Beeswax
🐝 Natural tree extracts
Lasts 150+ Washes!
Longest-lasting beeswax wraps. Seriously! We've tested. Average life of 1-2 years with typical use.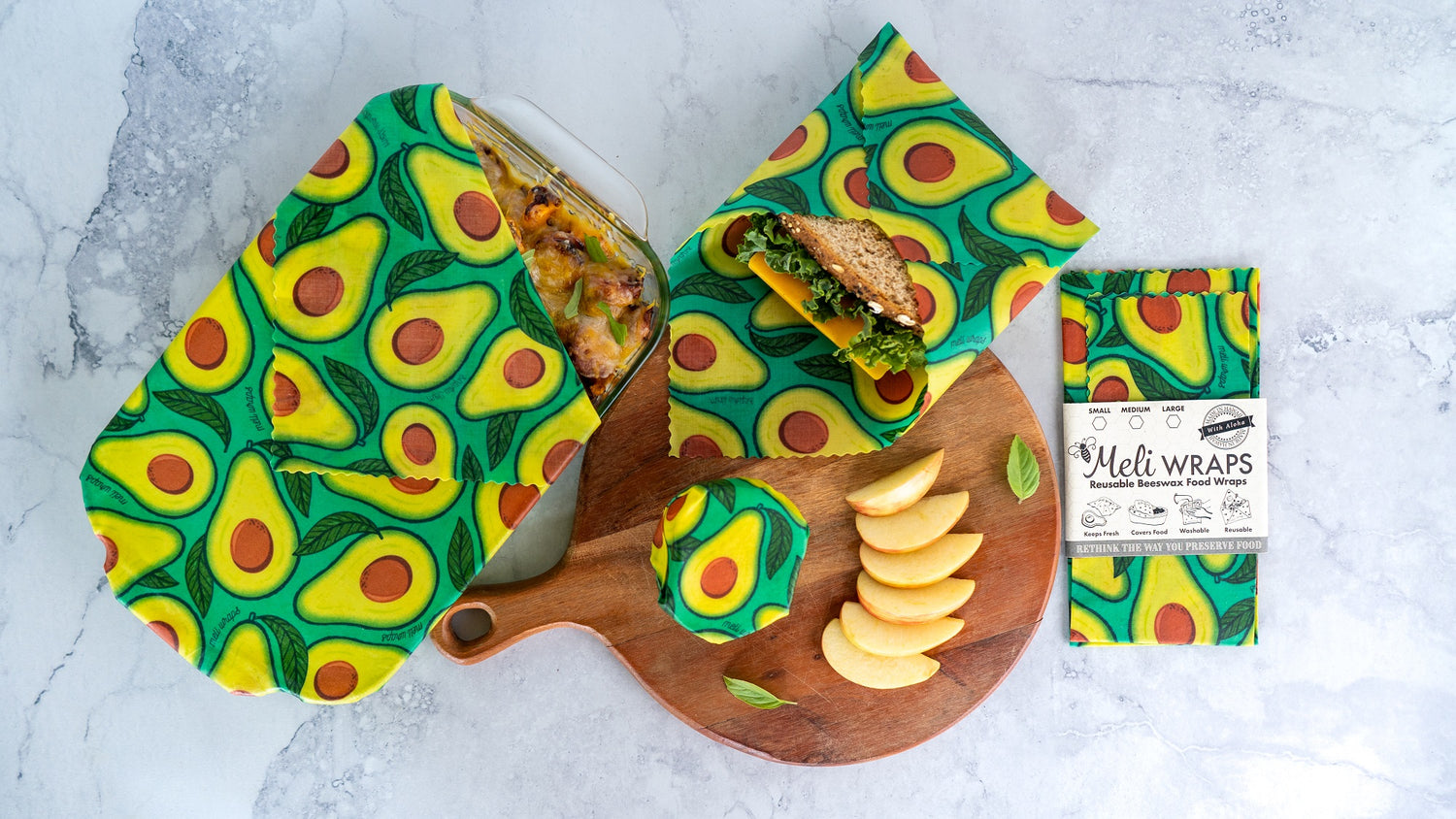 30 Day Money Back Guarantee
Give Meli Wraps a try! Our money-back guarantee says if not satisfied just contact us for a return within 30 days, and we'll return your money - no questions asked!
(you're gonna love them)
Sticky & strong. Folds into an envelope. No strings needed.
Try that with other beeswax wraps. We dare you.
This is the very best waxed fabric
Lasts SOOOO long and is just the right thickness of both fabric and wax. You guys have the formula down perfectly. And also, they are pretty
Seem to be nice
I have used these a couple of times over Christmas. They seem to be heavy duty, I got them to try and cut down on my use of plastic wrap, so far it has worked. They are thicker than I thought they would be, but these are the first ones I've ever used. So I really don't know if that is a good thing or not. I'm happy with them. A little expensive, I hope they last.
Such a great product
I bought a pack of Meli wraps at a store and was really impressed but I wanted to be able to customize the sizes that I needed. The roll is perfect for that. I can't recommend them enough.