What are Meli Wraps?
Meli Wraps Beeswax Wraps are a reusable alternative to plastic wrap, container lids, and plastic sandwich bags. Meli Wraps was founded to keep single use plastic out of our oceans, and so far we've helped keep over a million pounds of plastic out of the oceans. And we're just getting started.
Made with:
🐝 100% GOTS Certified Organic Cotton
🐝 Hawaiian Beeswax
🐝 Natural tree extracts
Lasts 150+ Washes!
Longest-lasting beeswax wraps. Seriously! We've tested. Average life of 1-2 years with typical use.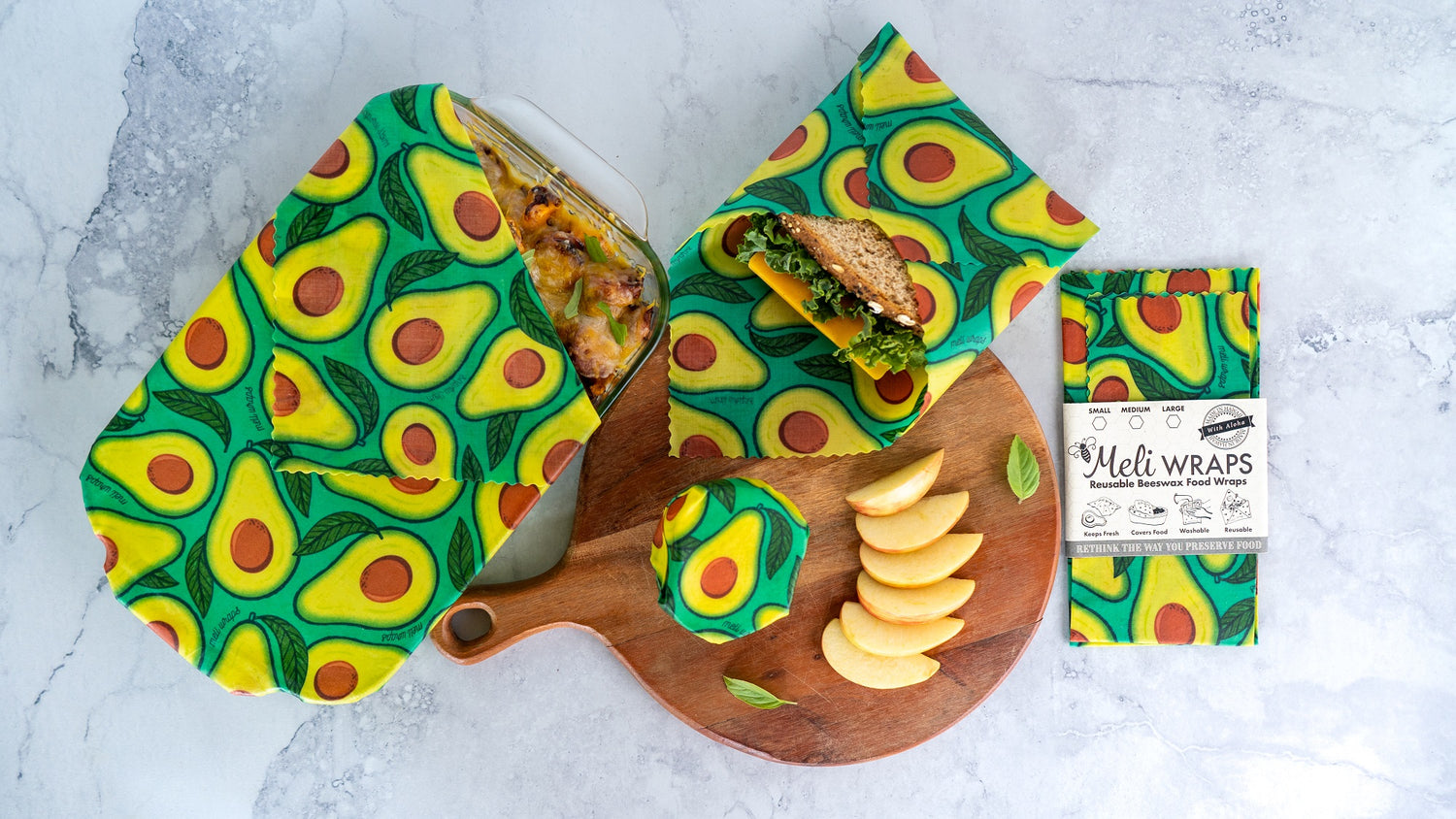 30 Day Money Back Guarantee
Give Meli Wraps a try! Our money-back guarantee says if not satisfied just contact us for a return within 30 days, and we'll return your money - no questions asked!
(you're gonna love them)
Sticky & strong. Folds into an envelope. No strings needed.
Try that with other beeswax wraps. We dare you.
Gorgeous print
I bought this for the papayas and am glad that to see that it is well made and comfortable, too. It is a bit pointy in the center (i.e., it doesn't lie flat against your face), which I like because I can wear a plastic bracket under it to give me breathing room and the ability to talk more easily. I love bright and cheerful masks like this. The adjustable straps are also super comfy and easy to use.
Love it!! So comfortable too
Love it!! So comfortable too :)
Cute print!
The print is bright and vivid, very cheery! :smiley: The mask is soft and comfy but it slides a bit on my (small) face. I still can wear it, maybe I'll tighten the adjustable straps.
Super comfortable
In NYC, as a nurse, masks are basically worn by me at all times except in my apartment. So I need a lot of them. These are one of the cutest & most comfortable to wear especially in the hot weather
Colors are even better in person
These colors look great on my complexion :) I was surprised at how bright they were - it's really true to the picture. Very comfortable too.