Let customers speak for us
Beautiful, reusable beeswax wraps.
Meli Wraps Beeswax Wraps are a reusable alternative to plastic wrap, plastic container lids, and plastic sandwich bags. Meli Wraps was founded as a way to help keep single use plastic out of our oceans, and we've helped keep over a million pounds of plastic out of the oceans so far.
Made with:
🐝 100% GOTS Certified Organic Cotton
🐝 Hawaiian Beeswax
🐝 Natural tree extracts
Every Meli Wraps product is created to be a sustainable alternative to single use plastic. Start your journey towards plastic free living today with Meli Wraps, the natural, reusable choice for you and your world.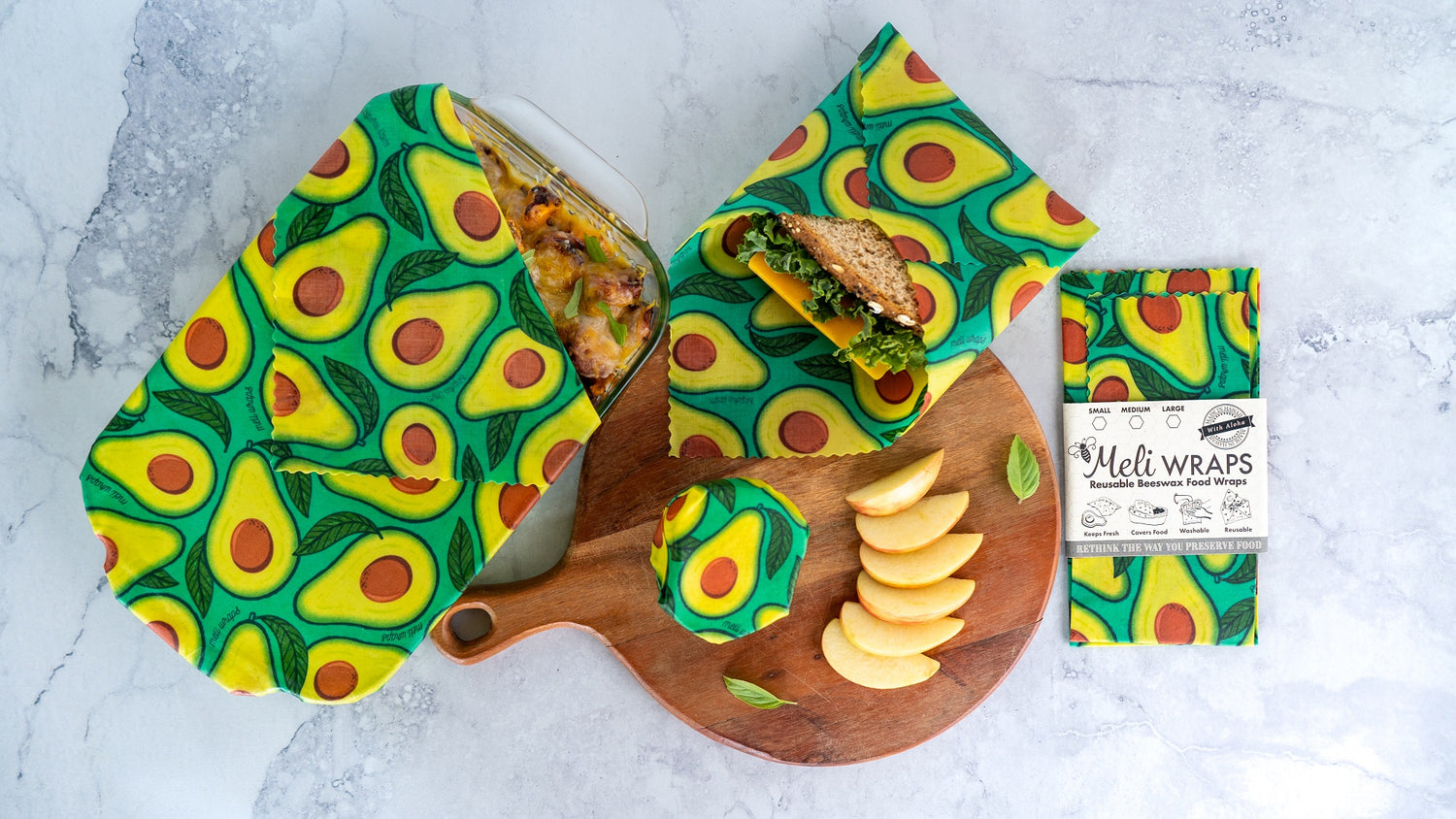 30 Day Money Back Guarantee
Give Meli Wraps a try! Our money-back guarantee says if not satisfied just contact us for a return within 30 days, and we'll return your money - no questions asked!
(you're gonna love them)
Testimonials
Love these wraps!
These wraps are amazing! I feel so much better not using plastic to cover my food. I'm never going back to cling wrap again. I also use them to replace plastic baggies and they are amazing for that too (sometimes I prefer them even to stasher bags.)
Love my Meli WrapsI
Make two quiche a week and use Meli wraps to cover them instead of plastic wrap. I've been using the first square I cut off the roll for two years now and it is amazing. Just a simple wipe down with soapy water between uses keeps them clean and tidy. I truly love Meli Wraps!!!
Meli with aloha!
Not only are they colorful and cute, they work well! They also wash up easily and maintain their shape and flexibility. I keep several on hand to give as gifts and they're always highly appreciated.
Meli Wraps Blog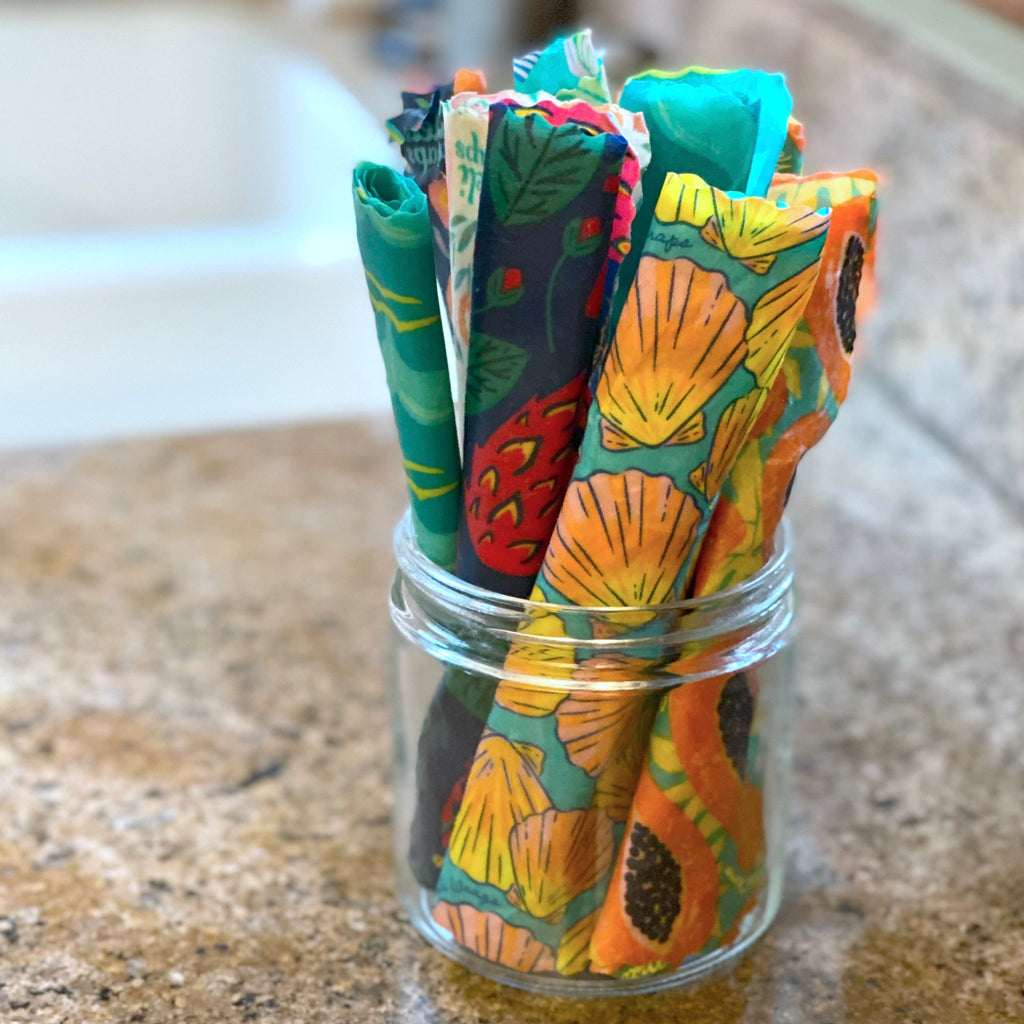 Washing beeswax wraps is simple! Wash the wrap with dish soap and a sponge under cool running water. The beeswax infused cotton is waterproof and easy to wipe clean. Lay the wrap over a dish rack to dry. 
After your wrap is dry simply fold or roll it up and store it in a drawer or cabinet that's easy to access. Another great way to store them is to roll them up and place them in a jar on the counter so you will remember to use them!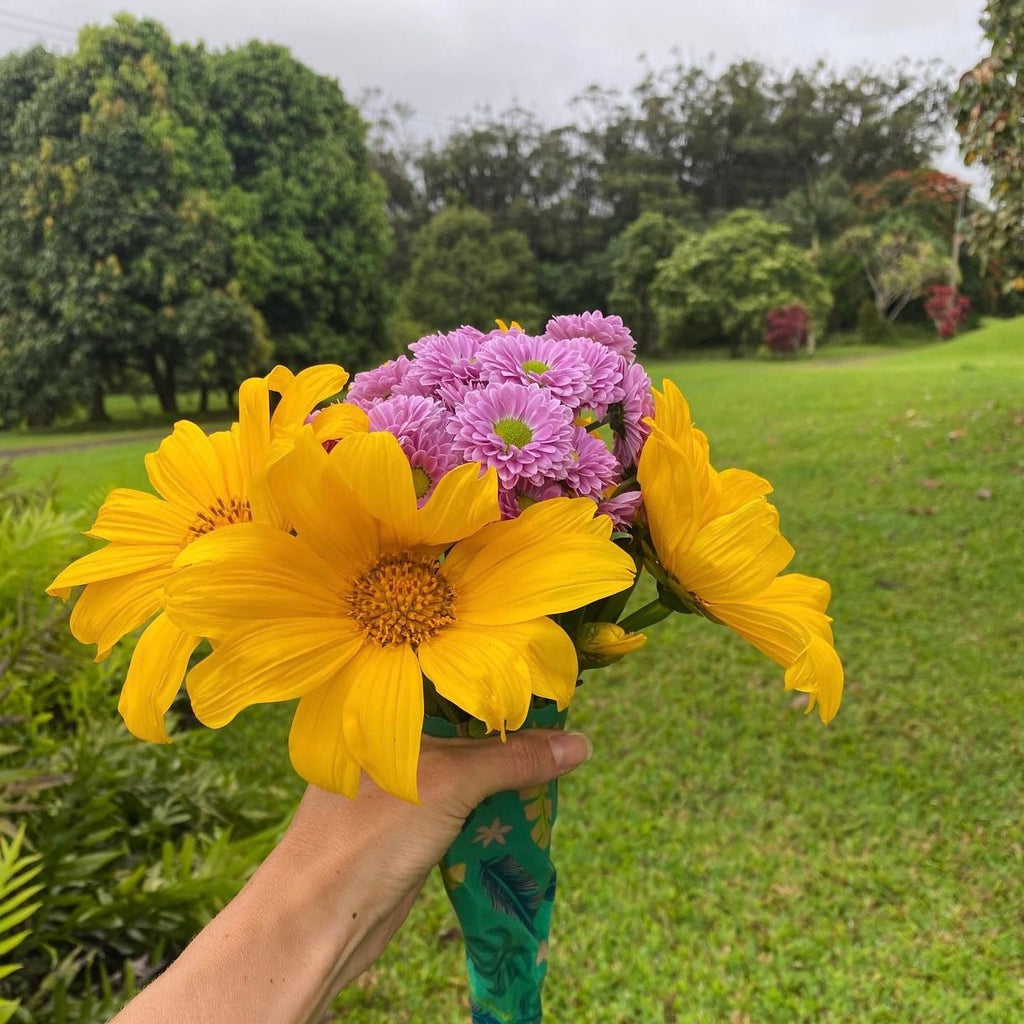 Mother's Day is coming up and it's time to plan how to give our moms the best day possible to say thank you for all they do for us. This year, we've got recommendations for gifts you can buy, make, and bake for all the moms in your life.
This refreshing spritzer can be made as a refreshing drink alone or mixed with either champagne or spirits. We recommend making a pitcher of the mix and letting guests mix it as they wish. Our Organic Cotton Napkins are the perfect size for cocktail napkins!